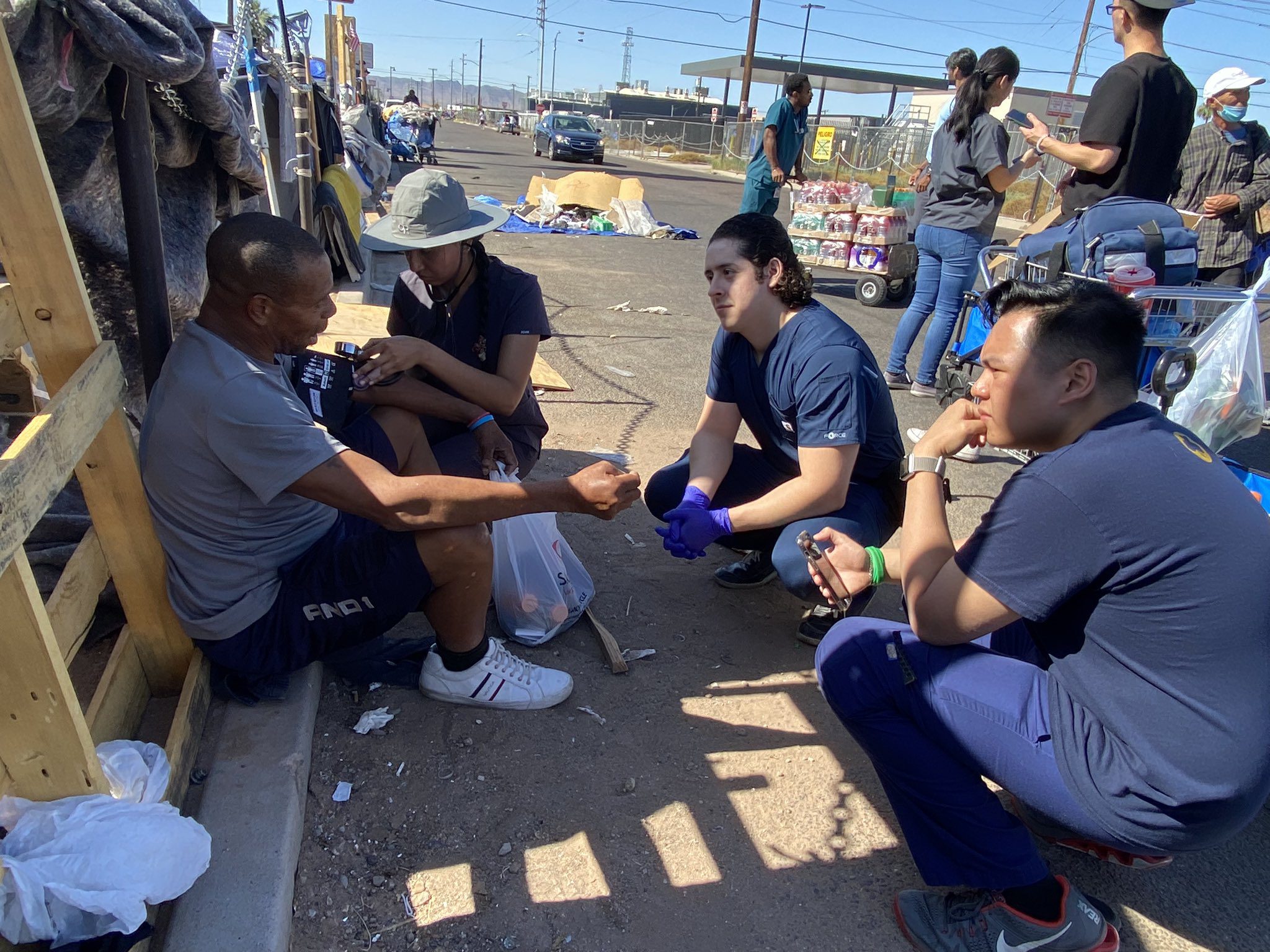 For more than 20 years, BHHS Legacy Foundation has supported organizations that improve health and quality of life in Greater Phoenix and the Tri-State region of northern Arizona. In 2023, the Foundation made over $5 million in grant awards to over 100 organizations. As part of its funding, the Foundation set its sights on a critical issue — the escalating eviction and homelessness crisis.
The grants support a wide range of urgent health needs and social determinants of health. One example is a $100,000 grant to Circle the City's mental health outreach teams. By meeting unsheltered individuals where they are and building trust, the teams provide evidence-based treatment to address mental health issues and connect patients with community resources to address mental health and substance issues, housing, health insurance, transportation, and more.
A $145,000 grant to Street Medicine Phoenix will help SMP provide healthcare and other services to individuals experiencing homelessness directly where they are, whether in shelters, encampments, or on the streets. This student-driven interprofessional healthcare team, orchestrated by the UA College of Public Health, unites students and faculty from University of Arizona, Arizona State University, Northern Arizona University, Mayo Clinic, Midwestern University, and Creighton University. They're on track to serve at least 2,500 individuals between August 2023 and August 2024.
A $150,000 grant to St. Vincent de Paul will support its homelessness prevention programming for people living in poverty. In metro Phoenix, where rents increased 28 percent from 2019 to April 2023, homelessness has surged by 45 percent to almost 10,000 individuals in January 2023. Over the last three years, SVdP's homelessness prevention team has negotiated with almost 7,200 landlords, dispersing over $13 million in rental assistance to keep more than 20,300 people safely housed. BHHS Legacy Foundation funding will help SVdP stabilize and support the working poor in the community through the end of 2023.
Finally, a $100,000 grant to New Life Center will support its campus renewal campaign, addressing structural renovations and programmatic improvements to better serve residents and the community. Funding from BHHS Legacy Foundation will help create five single-occupant residential units for single survivors of violence. The Single Suites renovation project will increase shelter capacity, potentially serving 70 single-occupant residents each year and freeing up space for families — enabling NLC to serve more than 400 additional survivors.
BHHS Legacy Foundation is committed to collaboration. By working with various partnering organizations and engaging in prevention and outreach, we are taking a collaborative approach to improve community health.
To see a complete listing of organizations and grant amounts, click here.