Legacy Place
In 2014, BHHS Legacy Foundation opened Legacy Place, a unique center in downtown Phoenix that houses nonprofit agencies dedicated to improving the quality of life in our community.
Current Legacy Place Tenants
BHHS Legacy Foundation/Legacy Connection
ALS Association Arizona Chapter
Arizona Friends of Foster Children Foundation
Back to School Clothing Drive
Care 4 the Caregivers
Check for a Lump
Diana Gregory Outreach Services
Helping Hands for Single Moms
Mission of Mercy Arizona
National Kidney Foundation of Arizona
Legacy Place II
Because of the success of Legacy Place, BHHS Legacy Foundation created synergies among nonprofits by creating another shared space. In 2018, BHHS Legacy Foundation opened Legacy Place II, a renovated building on Coronado Road in Phoenix. By housing nonprofits that fit the Foundation's philanthropic mission and providing shared facilities and amenities for them, all of the agencies are encouraged to collaborate.
Current Legacy Place II Tenants
Amanda Hope Rainbow Angels
Arizona Food Bank Network
Conference Room Scheduling
To check on the availability of the Legacy Room before filling out the room reservation form, please email LegacyRoom@bhhslegacy.org with your questions regarding dates and times. We will respond to you as soon as possible so that you can fill out the online form and submit the request for approval.
The Legacy Place conference room is only available to all tenants of Legacy Place. Tenants can schedule use of the room by clicking below.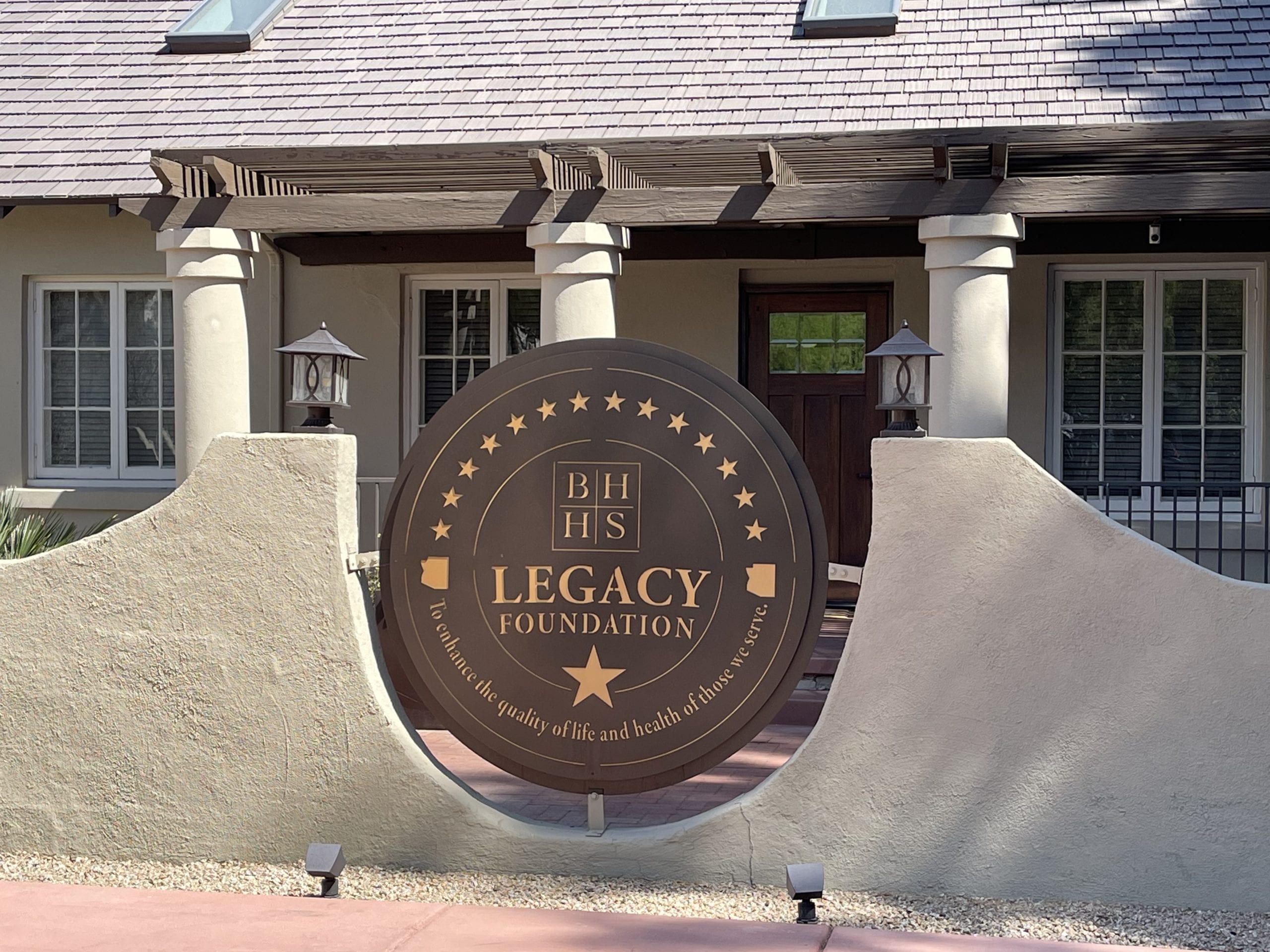 Legacy Place II